Featuring items custom designed and printed for some of the largest restaurant brands in the world.
McDonald's Menu Board
Digitally printed menu board with magnetic numbers.
Alexander Keith IPA Welcome Sign
Digitally printed "Please Wait To Be Seated" wood sign with base.
McDonald's Coffee Tray
Digitally printed restaurant coffee tray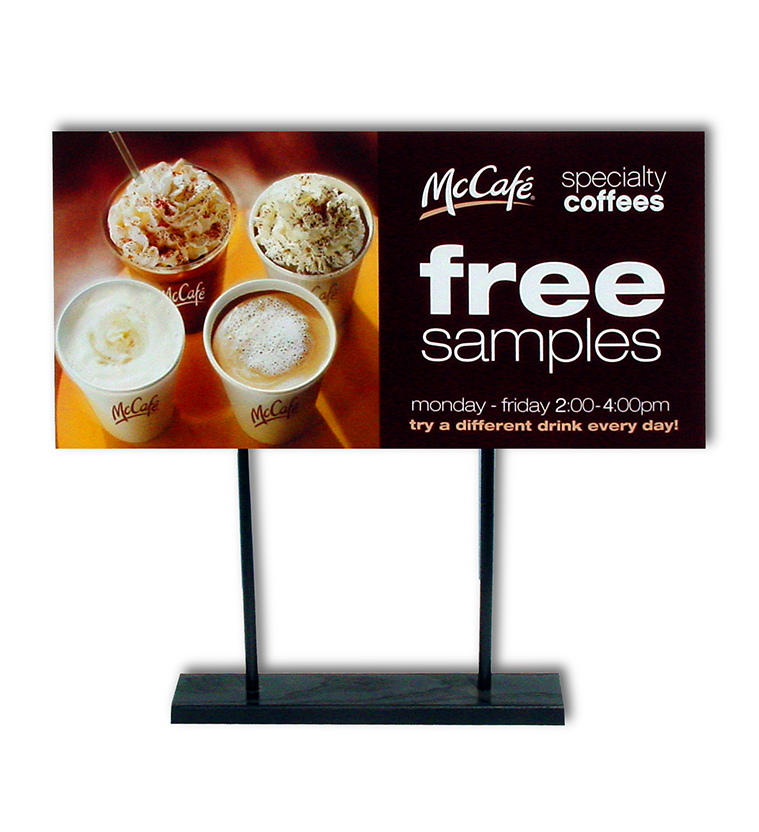 McDonald's Free Coffee Table Display
Digitally printed sign on base for restaurant tables.